Worship Services
We have two worship services, Sunday morning and evening. The Sunday morning worship (11:00) lasts about an hour and twenty minutes and has as its goal the adoration and praise of God and clear, passionate preaching from the Word of God. When you arrive at our worship service, you can expect to be greeted by a friendly face who is more than willing to show you around or help you find a seat. The morning worship service begins with a welcome and few announcements, then Scripture reading, prayers of confession and acknowledgment of God's mercy, followed by joyful singing with a mixture of modern and ancient hymns. The central part of our worship is in the middle of our service where our pastors will preach a sermon that comes directly from the text of the Bible and is clear, passionate and applicable. After the sermon, we encourage our members only to worship in an offering, which is followed by some more singing, prayers of thanksgiving, and Scripture reading. 
Sunday Evening worship rotates seasonally with Bible Institute classes and ministries for children and teens in the fall/winter month. From January - September, our Sunday Evenings are devoted to one hour of Worship, Devotion, and Prayer.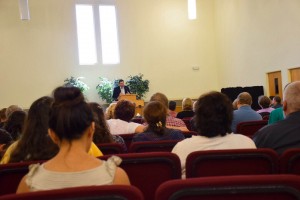 All Sunday evening ministries begin at 6:00 pm
Wednesday evening is our prayer meeting at 7:00 pm. We being with prayer, read a Psalm, and spend time in praise and prayer during the entire time. This service is the "engine room" of Grace Baptist Church.  
Families
We believe that God ordained the family unit and that it is important for each member to receive Bible instruction regardless of their age. Because of this, we seek to minister to children from the nursery age through the teenage years. We also intend to help young couples mature in the Faith as they seek to follow God's direction in their lives. Premarital, couple's and family counseling is available with a solidly Biblical emphasis. All children are welcome to join us in our morning worship service (11:00); however we have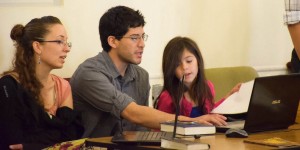 two fully staffed nurseries for infants through preschool as well as two classes available for those up through the third grade. All of our children ministers are screened and supervised. We encourage children from fourth grade on to engage in the sermon and we seek to make it understandable and applicable to all maturity levels. In addition to our encouragement to families, we also seek to minister to those who are single. We do not believe that single people are lacking in some gift of grace and encourage our entire church family to minister and serve everyone. 
Care Groups
Care groups are informal gatherings of members for encouragement, prayer and fellowship. In care groups, individuals make godly connections which enable us to better grow in the Faith and serve the body. Care group leaders help organize and facilitate fellowship and growth. We usually sing songs, pray, and discuss the morning sermon text.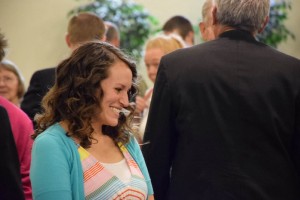 Care groups run from May to August.
Bible Classes
We believe that the Word of God, the Bible, is the most important tool for the Christian walk. We seek to study it inductively through Sunday morning classes for adults (10:00) and Sunday School classes for children and teens. We also have Institute classes in the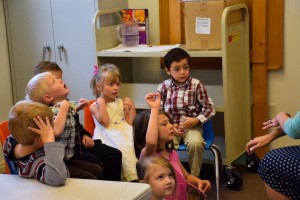 fall/winter seasons on Sunday evenings where we go more in-depth in Bible study in various topics and books of the Bible.