Leadership Philosophy
We believe that the church is to be led by spiritually gifted, Godly men who shepherd, pray for, and generally watch over the spiritual needs of the church. These men are called pastors, elders, or bishops in the Bible. We prefer the term elder or pastor to describe their maturity and responsibility. Pastors (elders) are responsible to preach and teach and to provide a spiritual example of leadership and service within the congregation. The church members are responsible to follow their pastor's lead and keep them accountable to the Word of God. 
Pastoral Assistants help the pastors/elders in various ministries of the church. These men are generally not ordained as elders, but are preparing for such a calling if God should desire it. Pastoral Interns serve along side the pastors for a period of time, usually in preparation to being a a pastor/elder of the church. 
Deacons are godly men chosen to assist the elders in leading through service in the day to day operations and general care of the church's physical needs. Deacons are chosen annually and help make it possible for the worship and life of the church functions smoothly.  
Lead Pastor: Matthew Johnson
Pastor Matt began attending Grace Baptist in 2001.  He joined the staff of Grace in 2003 as the assistant pastor and was ordained to the Gospel ministry in 2006.  In 2007 Pastor Matt accepted the role of lead pastor at Grace.  He and his wife, Bonnie, are graduates from Northland International University. Matt graduated with a Bachelor of Arts in Biblical Languages while Bonnie graduated with a Bachelor of Science in Missions.   They have three boys, Carter Stanley, Lucas Allen, and Bryce Matthew, and one girl, Carley Marie.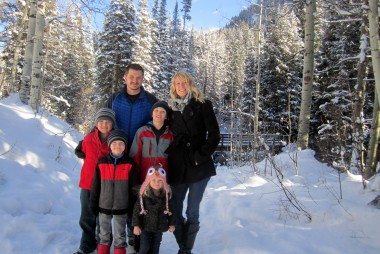 Pastor Matt enjoys spending time going on dates with his wife, wrestling with his kids (although they are ganging up on him), reading theology books, rock climbing, canyoneering, snowshoeing, hiking, and riding his motorcycle. Bonnie enjoys leading Ladies of Grace, playing the piano, caring for her children, hiking, rock climbing, and canyoneering.  Pastor Matt's responsibilities include teaching and preaching ministries, counseling, and  administration.  If you would like a visit from Pastor Matt or would like to inquire about counseling-call (801) 968-4843 or email pmatt@graceutah.com 
Pastoral Assistant: Josh Acree
Josh Acree grew up in a Christian home with his family as members of Grace Baptist Church. After graduating from high school, Josh moved to South Carolina where he attended Bob Jones University until he received his master of arts in Biblical studies. Josh married Amanda (Sammy) and have two girls, Stormy and Indigo. Josh works full time and acts as a pastoral assistant in his spare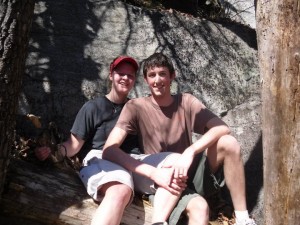 time. He and Sammy enjoy the outdoors, reading, playing board games, and sports (Josh likes basketball and Sammy likes soccer). Josh leads the music worship team and leads the youth ministry. Sammy leads the children's ministry, Grace Builders, which operates in the fall and winter months, and runs good news clubs for children in the community. Contact Josh with any youth questions at jacree@graceutah.com

Pastor Emeritus: Wally Higgins (Retired)
Dr. Wallace W. Higgins, better known as Wally, has been involved in church planting in the western states for most of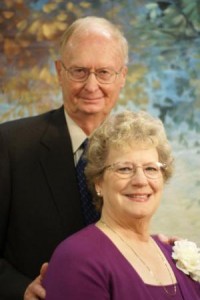 his life. A native of Kansas, pastor Higgins spent 1 year (1949-1950) at Moody Bible Institute, and then he spent 1 1/2 years at Kansas City Bible College. After Kansas City, he attended Bob Jones University where he received his Bachelor of Arts in Bible/History. Pastor Higgins received a Bachelor of Divinity from Covenant Theological Seminary in 1965 and his Master of Divinity in 1972. It was in may of 1965 that pastor Higgins traveled out west to start his first church in Pinedale, Wyoming. He and several other men were instrumental in starting Northwest Baptist Mission where Pastor Higgins served as director of the mission. He currently is involved with the mission as founder and representative. In 1995, Pastor Higgins earned his Doctorate of Ministry from International Baptist College. Other accolades include honorary doctorates from Wyoming Bible College and Bob Jones University. Pastor Higgins is a tremendous encouragement and example as a faithful member and minister even as a recent cancer survivor. Pastor Higgins is a history buff who loves baseball and basketball, and is an avid Kansas Jayhawks fan. Pastor Higgins and his wife Norma have two children and five grandchildren. Recently, Pastor Higgins' wife, Norma, passed away and he has moved to South Carolina living with his adult son. 
Deacons
Jerry Johnson
Troy Stubblefield
Johnny Delgado 
Andrew Thum
Gary Taylor